Since 1951: Four Generations of Dedication and Service to our Customers

Wondering how it all began? Prior to 1951, Fred Goldner, Sr. owned and operated a successful jewelry store in downtown Nashville, Tennessee. The store expanded its product line when Fred's son-in-law, Bill Neaderthal, noticed corporate customers were buying and engraving items such as Zippo lighters and Cross pens to use for corporate gifts. In 1951, the store transitioned from jewelry into a corporate merchandise company, fulfilling the niche for quality corporate gift items. In the late 1960's the company expanded its offering through direct importing of swim medals, lapel pins, and embroidered patches to be used for competitive swim team meets and various not-for-profit organizations.

Through the 1980's and 1990's the company grew under the leadership of Bill's daughter, Elise Neaderthal Straus, and son-in-law, Jim Straus, expanding into fulfillment programs and continuing the "whatever it takes" philosophy of taking care of customers first.

In 2002, Elise and Jim's children – Andy Straus and Laurie Straus Aronoff – joined as the 4th generation in this family-owned business. The growth of the company continued with the launch of Goldner's ecommerce platform (ePOP) and other promotional products, printed materials and apparel offerings that you see today.
Woman-Owned with a National Presence
Goldner Associates is certified as a woman-owned business by the Women's Business Enterprise National Council (WBENC). We're headquartered in Nashville, TN with additional offices in Orlando, FL and Raleigh, NC and salespeople throughout the United States.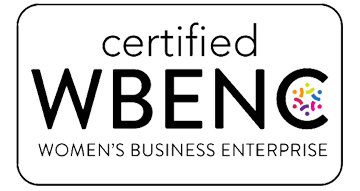 The Power of PeerNet
We are an active member of the PeerNet Group – a strategic alliance of leading promotional product and marketing companies with locations across the United States, Canada and Mexico. Together, the PeerNet companies are a logistical powerhouse, leveraging top purchasing power to offer our clients competitive pricing, exclusive products, and best-in-class service and quality.
Safety & Compliance
We used to tell clients that we are here to promote your brand. Now we tell clients that we are here to promote and protect your brand!

We understand the importance of product safety and take the extra steps to provide you with safe products. Goldner Associates was among the first to achieve Product Safety Awareness status through training and education requirements in the PPAI (Promotional Products Association International) Product Safety Awareness Program. Our ongoing training, education and yearly attendance at the PPAI Product Safety Summit ensures that we continue to stay ahead of the curve on issues that impact your business needs. After all, it's your brand and we want to do all we can to protect it.